by gurshan deol


Video games are modern phenomena that have existed and persisted over the last 40 years. In a typical game development firm you have a lead designer who is in contact with the publishers and leads the team through the journey of designing and developing a game. The lead designer manages the game designers, the art lead, tech lead and audio designers. For larger studios there may be other positions such as writers and voice-actors.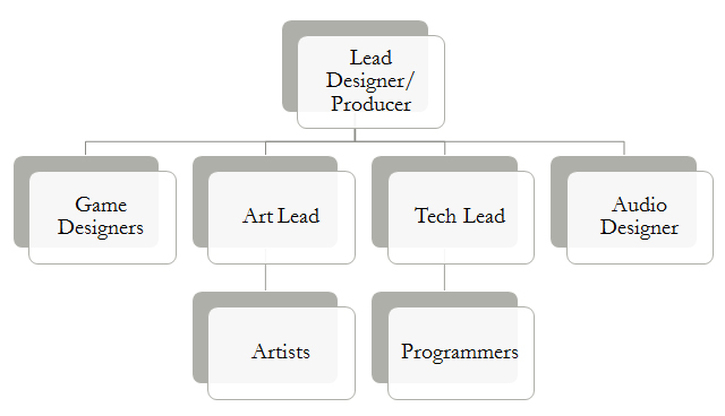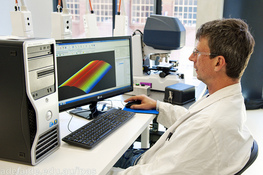 what does a game designer do?
A video game starts as an idea and moves on to become a concept. After this a proposal is written up and drafted by a team of designers who deal with the most pressing issues (age of the target audience, deadlines, budgets, number of staff, requirements, etc). The designers come up with ideas and solutions to many problems they may encounter in the process of game development. These solutions are then enacted by the technical members of the team like the audio designers, artists and programmers. Therefore, in a sense, the game designers can be seen as managers or even directors.

Game designers have many responsibilities beyond designing the characters, plot, maps and other aspects of the game; in fact, concepts and ideas are a very small portion of the work a game designer does. These other responsibilities include meeting deadlines, play-testing the game for bugs and difficulty and communicating with different leads. If you're interested in pursuing a career in game design, you'll need some very specific skills including knowledge of programming languages, coding, problem solving and critical thinking, sketching and drawing skills, communication skills and knowledge of video and audio equipment.


other positions in a studio
audio designer - These guys work with the sound engineering in video games, as well as how to appropriately add sound to the game. They are often in charge of developing sound effects and linking them to actions that the programmers write out.

programmer - Programmers are the backbone of many game studios; they provide the framework the game is built on, the code that runs the game and the interactions between all the different objects, the animations of models and sprites, the control interface that the user would need to interact with the game world and much more.

artists - The artists are in charge of designing sprites, textures for models and terrain, concept art, cover art, environments and much more. In general they design any graphics-related content that would be required in the game development process.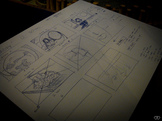 how to become a video game designer
The video game industry is extremely fast moving and competitive. With the recent advent of indie gaming there are more possibilities available but they are often low paying with extremely high workloads. This is not to say that the majority of the industry doesn't suffer from both of these problems. To become a video game designer you could choose to get a college degree in video game design, computer science or a similar related field. Most designers start off as interns in large companies as QA testers and work their way up. Many designers also start off as artists, web designers or programmers who want more say in what happens in the game.
education
-
There are many colleges and universities that offer programs specifically in game design; in Southern Ontario this includes
Sheridan, Algonquin, George Brown, Seneca
and
Carlton, Brock and Laurier
. Beyond this, you can also find diplomas degrees in information technology, animation and digital design, which are all wider in scope allowing you to have more prospects in your future.
If you plan on becoming a video game designer, then you should develop - and keep developing - a portfolio to show companies. This portfolio should include any design work or games that you have created. Examples include mods to existing games using development tools such as the creation kit in Skyrim. You can also use tools like Unity 3D or Gamemaker to develop and publish games independently.
Gamedev.net
is a popular resource that offers free tutorials, paid work and hobbyist projects for future and current game developers and designers. To really shoehorn your way into the industry you will need to take initiative and complete your own projects.
An alternative to getting a degree or diploma in game development is to get a bachelor's degree in programming and then find work in the game industry, or you can also get a degree in art/design and also try to find a position in a studio. These are the more common ways to get into game development since programs that are purely meant for game design are relatively new.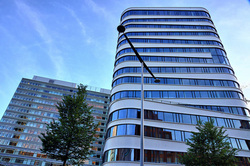 work environment
There are many misconceptions of the gaming industry; many people wish to pursue a career in the gaming industry due to stereotypes of relaxed atmospheres, a lack of hierarchies and casual or 'fun' work (doing what you enjoy) - but this is fairly distant from the truth. Large companies such as EA, Ubisoft, Valve and Paradox have very different and unique work environments which can range from what was described above to working 70 hours a week with very heavy workloads.
According to the International Game Developers Association (
IGDA
), the average game designer is 31 years old with a salary of
$51,375
—this is an increase of of $1,950 from the year before. The salary for a game designer can vary heavily within the industry. For example, at Electronic Arts a designer can expect a salary of $71,500, while those employed at Gameloft can expect $48,667.
While the industry is very competitive, it also has room for advancement. In choosing a career in game design, you will be required to work in audio/fx design, graphics/art or programming for a long time before becoming a full-fledged game designer, and you will still have to work with these areas afterwards - so make sure that you have a large and vested interest in becoming a game designer!