by gurshan deol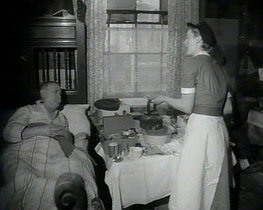 why choose a career in nursing?
Now is the perfect time to become a registered nurse (RN) in Canada. There are
many career opportunities
in hospitals, homes and even in the classroom. Every Canadian at some point in their life will require the services of a nurse. Currently Canada is facing
a shortage of registered nurses
, as many RNs are retiring and others will soon retire. Canada needs dedicated people to choose nursing as a career. Nursing offers men and women alike a wide range of opportunities for career challenges, travel, professional development, competitive wages (click
here
) and the personal satisfaction of working in a caring profession that helps people to get well or stay healthy.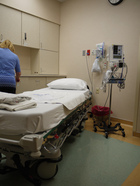 what to expect as a registered nurse
Becoming a nurse opens you up to a lot of possibilities as nurses in Canada work in a variety of positions. RNs support people to attain, maintain and regain health across their lifespan. Nurses practice in five major areas of responsibility: education, administration, research, policy and direct care. Education and administration are fairly self-explanatory, nurses who work in education can either work at high-schools in specialized programs for nursing or at nursing colleges; nurses working in administration can work at long-term care homes, hospitals and other locations where nursing services are available; and nurses in policy advocate, critique and advise on health-care issues; and direct care nurses work directly with their patients.

There are other options to becoming a nurse if you are interested in diirect care, from home care aide to nursing assistant to direct support professional, personal care attendant, and more. Although they work in different settings, they all provide hands-on care to people who need long-term supports and services. Examples of direct care work range from working as a nurse's aide in a hospice providing comfort to patients and families to providing support for people with severe illnesses in their homes and helping them with the activities of daily living.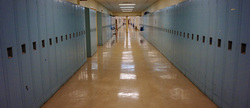 how to become a registered nurse
To work as a nurse in Canada you require a bachelor's degree in nursing (BN or BScN) or you must be in the process of obtaining this educational requirement. Many Canadian universities, and colleges in combination with universities, offer degrees in nursing (
click here
for a listing). A typical bachelor's degree will take approximately 4 years and you are eligible for some clinical work while in the process of obtaining your degree. Along with a bachelor's degree you must write the Canadian Registered Nurse Examination as part of the registration or licensure process. At present, this exam can only be written in Canada on the
recommendation of a provincial or a territorial nurses association.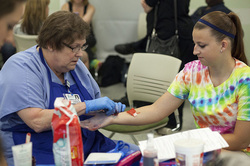 other related healthcare opportunities
There are hundreds of career possibilities in the healthcare industry, but if you are inclined to work closely with patients providing regular care but nursing isn't your forte, then you are in luck. Radiation therapists, EMTs, physician's assistant's, paramedics, pharmacy technicians and even speech and language therapists are all careers that fulfill the above mentioned requirements. The level of education for these positions vary from associate degrees to masters.

Becoming a nurse lets you dabble in many of these other occupations, enabling you to become a generalist in healthcare, but if you'd rather focus on a specific aspect such as delivering and prescribing medicine or cutting and sewing wounds then any of the alternatives listed above, amongst many others, may be more interesting for you!