by rebecca brunton

I am an Idealist... and if you've ever taken the Myers-Briggs Type Indicator® (MBTI®), and were lucky enough to have the letters N (for iNtuition) and F (for Feeling) in your four-letter type, then you, like me, are a fellow Idealist! We Idealists are a tricky bunch, full of ideas and ambitions that seem to grow and change as we do—but which are sometimes misunderstood by those around us. While it's great to be full of passion for a multitude of subjects and causes, this desire to try everything can sometimes lead to challenges.

How is an Idealist supposed to decide on one career path, when he or she is constantly wondering if the grass is greener as a writer, or a dental hygienist, or a teacher, or an accountant? This grass-is-greener-syndrome, along with a tendency for Idealists to have incredibly high expectations for our future careers, is a common trait of our type. When the reality of our chosen profession doesn't live up to the image we had of it in our inexperienced minds, we sometimes get discouraged and start wondering if we might be better pursuing something else.... I can say, without a doubt, that this is the story of my life.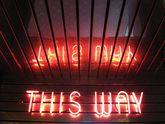 Fortunately, there is hope! While I think it might take some of us longer to figure out what it is we want to do, we can eventually get there. Life is a journey, and every experience we have helps to narrow down our choices and guide us into a job that is just as ideal as we've imagined. I'd like to share my career story with you thus far, and hopefully I can provide some helpful advice along the way. This post isn't just for Idealists either—any type might be interested to read about my experience and insights.

I am a twenty-something-year-old INFX. "X" is for undecided—I score J (judging) on the MBTI, but align well with the P (perceiving) type. I would say I am a typical Idealist (NF). As a high school student, my career ambitions were what others might consider a little… ummmm… unrealistic. I wanted to be either a famous actress, or a weather girl, or some sort of world traveller who immersed herself in other cultures and learned their ways—and somehow got paid for it at the same time. Needless to say I became none of those, but that isn't so bad. Now, I would never want to be a famous actress, nor a weather girl, and while I haven't exactly gotten paid to travel, I have been able to do a lot of it through other means.

Taking a gap year post high school to work in Mexico for a few months, I then began my studies at the University of Western Ontario (now just Western University). True to the nature of an Idealist, I switched majors twice in my four years, starting out in International and Comparative Studies, moving to a half college/half university program in Media, Theory and Production, and finally graduating with a Bachelor of Arts in Media, Information and Technoculture (MIT).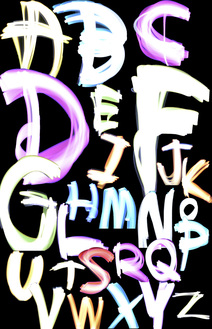 After graduating from Western, I felt like a huge burden had been lifted off of my shoulders, and like my life was finally about to begin. Although I didn't enjoy "the Western experience" as much as some alumni, I would say that graduating provided me with a huge sense of accomplishment and a lot of newfound self-confidence. It also provided me with the qualification to teach English abroad! So off I went to South Korea to teach English, and as a one year contract came to an end, and another began, I thanked my past self for sticking out my Bachelor's degree. The two years that I spent in South Korea were as different as night and day to my four years at Western. If anyone reading this is considering teaching English abroad, I encourage you to get out there and do it! It is one of the best experiences you will ever have! Living in a foreign country is so exciting, and so profoundly different from living in Canada. You will be changed forever from the experience in a way that is so, so good. There are a lot of books and blogs about teaching ESL abroad, so I won't go into much detail here, but if you would like more information from me, please feel free to contact me by sending a message through this site's
contact form
.
As great as it was living abroad, I did start to miss Canada. So after two years in Korea, I started looking for what to do next. I kind of randomly decided that I would like to be a Librarian, and after getting accepted into the Master of Library and Information Studies program at McGill, I decided that would be my next move. When starting the Library program I had a lot of people ask me, "Why do you need a master's degree to shelve books?" I agree...

it does seem like a lot of education: four years of undergrad, plus a one- or two-year master's degree, depending on which school you attend. However, a Master of Library Studies is not intended to teach you to shelve books. The people who hold this degree are trained Information Professionals. You will not see them checking out books for you at your public library, as they are more behind the scenes, making the executive decisions and doing the brain work for whatever organization they work at.
There are a number of career routes one can take with a Master of Library and Information Science degree (see the long list of example job titles below). You can go the academic library route, and work in a university or college library, helping students and professors with research, overseeing collection development, giving seminars to students on how to perform research, and managing the day-to-day operations of the library. I found that most of the students in my program were interested in getting a job in an academic setting after graduation.
Access & Privacy Officer
Accountability and Assessment Officer
Advancement Assistant and Junior Researcher
Bilingual Reader Advisor
Biomed Sciences Research Support Librarian
Business Information Specialist
Children's Librarian
Clinical Information Specialist
Clinical Librarian
Communications and Project Officer
Community Outreach Librarian
Conflicts Information Specialist
Consultant, Business Research
Content Inventory Coordinator


Copyright Education/Compliance Manager
Development Researcher
Digital Literacy Coordinator
Digital Media Specialist
Donor Research Specialist
Electronic Resource Metadata Mgmt. Librarian
Electronic Services Librarian
Emerging Technologies Specialist
Environmental Data Specialist
Geographic Names Specialist
Geospatial Data Librarian
Information Access Specialist
Info. Research & Training Services Manager
Information Services Consultant


Knowledge Mobilization Officer
Manager of Public Services
Manager, Resource Discovery and Access
Metadata and Taxonomy Specialist
Online Consumer Health Information Researcher
Prospect Research and Analytics Officer
Prospect Researcher
Research Associate
Research Consultant
Research Evaluation Coordinator
Research Information Officer
Unit Coordinator Library Media Resources
Visualization Coordinator
Another option is to work in a Special Library. Special Libraries are typically libraries owned by private companies or organizations, that house resources on topics that support the work of the organization. For instance, many law firms, government bodies and huge corporations have their own libraries, and hire professional Librarians to work in them, doing research and organizing company resources. Companies also hire professionals in Library and Information Science to work for their Competitive Intelligence departments as well. Competitive Intelligence basically involves managing, organizing, and finding ways to use company information to generate profits for the organization. A person with a Master of Library and Information Science degree can expect a high position, potentially running his or her department and managing employees as well.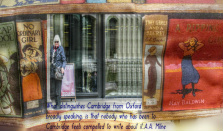 Yet another place some graduates work is in the public library. Individuals with master's degrees are the people who run the library. They might be in charge of the library's finances, human resources, and making executive decisions for the library, like implementing new technologies and other big changes. They are also the ones who decide upon the library programming. This could involve bringing guest speakers to the library, children's programming and other events for the general public, like seminars or adult education classes.

Some final places where graduates typically find work are in museums, archives and Records Management. Museums hire Information Professionals for research and management positions, as well as to be in charge of the preservation of old artifacts and documents. Records Management is a form of archiving that most companies and big organizations use. This department is responsible for managing the lifecycle of a company's records. They must store and organize every record that the company generates, and determine when a record is no longer needed by the company.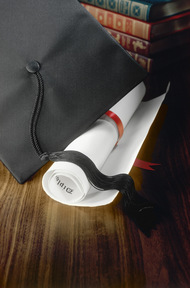 There are eight universities in Canada that offer the Master of Library and Information Studies (LIS) program (sometimes just called Master of Information Studies). They are: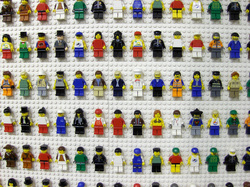 If you are interested in learning more about a Master's degree in Library or Information Science, I encourage you to take a look at the above links. I am not finished my degree yet, as I've had a bit of a change of heart after a summer internship in the field. The main thing that changed my mind about continuing the degree, which I did not realize before starting it, is that it will lead to a job that works more with information and data rather than people. This is perfectly suited for some, but I think my INFX personality craves human interaction and connection in my career, and so I am still searching!
If you have any more questions about graduate school or the library industry, please feel free to
contact me
for more information. And good luck on your professional journey!