by gurshan deol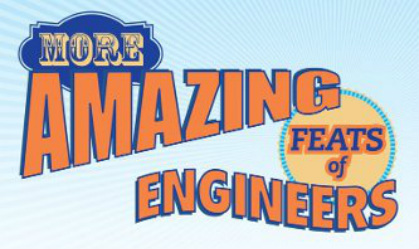 what is mechanical engineering?
Mechanical Engineering is a very large and very general discipline of Engineering that deals with physics and material sciences for analysis, design, manufacturing and maintenance of mechanical systems. Mechanical Engineering can be dated back hundreds of years in the archives of ancient and medieval societies but emerged as an organized field during the industrial revolution. Back then Mechanical Engineers would mainly enjoy tasks such as repairing machines and keeping engines but now Engineers often deal mostly with management and constructing 3D mockups with Computer-Aided Design (CAD) software.
what does a mechanical engineer do?

A Mechanical Engineer—as opposed to an MET (
Mechanical Engineering Technologist
)—works in a wide variety of fields in which he or she can occupy a variety of positions. This includes conceptual design, systems engineering, manufacturing or product research and development. Mechanical Engineers can be found in almost every field including pharmaceuticals, aerospace, defense, consumer goods and utilities.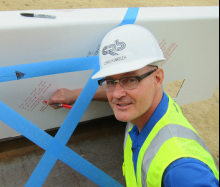 A majority of the work an engineer does is planning and development. This is highly theoretical and there is sometimes little room for hands-on practice. Different sub-disciplines of Mechanical Engineers focus on designing and developing different infrastructure. For example someone who specializes in mechatronics and robotics may work at a robotics facility or an automated factory while someone who specializes in welding and joining may work alongside civil engineers building a bridge or other large structures. Mechanical Engineers also do consultation where they are hired by a company to improve their processes or give advice, this can include advice on how to cut energy costs, production costs or pollution.

what is the salary range for a mechanical engineer?

A Mechanical Engineer's pay ranges from $42,000 to $96,000 with a median of $62,000. This is dependent on many factors, such as experience, location and the employer. Pay continues to rise as a Mechanical Engineer progresses to higher positions (see below).

---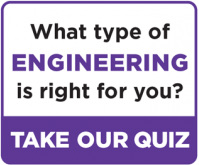 how do I become a mechanical engineer?
To become a Mechanical Engineer you will need to have the required high school prerequisites and successfully complete a 4-year program at an
accredited Canadian university
. There are many universities that offer Mechanical Engineering programs and others that start with general Engineering but allow for further specialization into Mechanical Engineering. Most Engineers obtain a Bachelors degree before going to work, but some return for either a MEng (Master of Engineering) or an MBA (Master of Business Administration). Engineers can obtain a
P.Eng.
(Professional Engineer) licence so that they may pursue more challenging and rewarding work. A P.Eng. designation is very useful and can sometimes be required by law, i.e. if you are responsible for work that is defined as professional engineering according to the professional engineering act than a P.Eng. licence is necessary. Wondering "What type of Engineering is right for you?" Click
here
to take University of Waterloo's quiz!