by colette dionne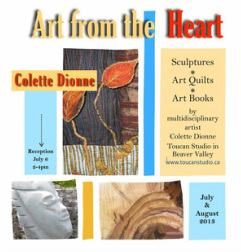 You like making art?
You think you're good at art?
You love being creative?
So you want to be an artist?

All of these are good questions to ask yourself, but I'm afraid the stamp of "Artist" with a big "A" will be a long time coming… besides it is NOT, nor will it ever be, your job title - so forget the label and begin your quest to work in or around "art."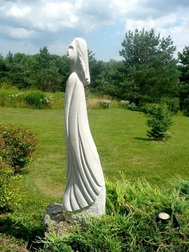 Last winter Gabby, my little 8-year-old granddaughter, sent me an email wanting to know how I became a sculptor and why I became an artist?
This was just plain curiosity on her part and not a school project. She herself loves to dabble in arts & crafts, especially when she visits her grand-maman's
Toucan Studio
, where she gets opportunities to try all types of materials to play "art" with. At home, creative projects are encouraged: brushes, paints ,crayons, etc. are available at a moment's notice. Dad provides card stock and scrap paper from his office and scrap paper whenever he is asked and the girls have fun turning packing boxes into something for their dolls or make believe fashion play.... Grand-maman is a big promoter too such as taking a sketch book along when going for a bike ride to stop and draw people or birds or whatever we may encounter along the way.
by Colette Dionne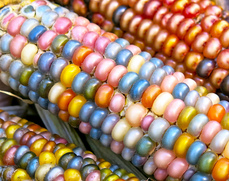 I'm elaborating on a home setting here because often this is where the artistic kernels begin to form and may, or may not be, encouraged at an early age. You might have been told you are a good artist and your peers may have told you how well you draw, etc. Preschools are wonderful at developing creative projects for pupils even before they can write. Unfortunately grade schools often fail at continuing these projects and art is left for those whose parents can afford to encourage them on the side. By high school, art becomes a subject to learn and those who are told they have talent may develop it from then onwards.

You BECOME an artist, you are not born one. To become one, you have to devote much time and practice – just as you do in sports if you want to make the team. You have to exercise the kernel of talent you may have discovered in yourself. This means playing at making things, colouring, drawing, sketching. So many ways to practice art and as many opportunities to pursue this practice. Looking for these opportunities is a training in itself, one that will propel you forward in your chosen field later in life.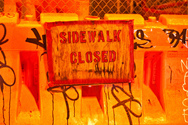 If your interest is on the artistic side or you have a certain passion for visual arts: BEWARE. You will encounter many road blocks. Most parents or adults believe you cannot make a living at "doing art"... or writing, or composing music, or acting drama. This is the bane of all artistic pursuits.

My own parents did not want me to pursue an art career!

After my high school I wanted to be an architect. Still, to this day, it is my utmost quest to view great buildings when I travel the world. But my parents insisted I obtain a basic BA before I would be allowed to pursue my own passion for art. If I did, they would reward me with different extra-curricular art courses. I bargained my way to art training. I did receive a formal academic training, which my parents believed would give me job opportunities, as well as my formal art training on the side, which they paid for just to please me. I had thus found a way to get accreditation in the graphic arts as well as liberal arts. The more you know, the better equipped you are to pursue your dreams. My liberal arts taught me how to research subject matter, how to express myself verbally and literally, how to calculate and figure problems out. Did you know that art is very mathematical? So try to keep up that geometry and calculus course – nothing is lost.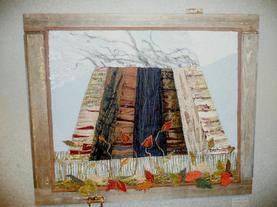 In my past career, I have touched upon many areas. I never made money at art directly – unless you count the 600 paintings I sold while managing my own art gallery, submitting works in different group shows and exhibits. The bread and butter, that which paid the rent of the gallery was the framing business. That too required a certain aesthetic judgement, a flair for composition and color, a knowledge of decor and so much more coming from that art kernel!

Later on, and because my first passion was ballet, I found myself in an amateur dance group which needed sets for shows and I offered my services to do that and discovered a whole new career which later lead me to go back to theatre school and concentrate on set and costume design, construction and camera angles. Thus I became an art director for commercials and television and later got hired by the CBC.

Then my career took its own twists and turns and evolved with technology where I moved into graphic design and CD ROM interface designing and publishing. I was a pioneer in that field creating my first CD ROM in 1991 and forming a company to publish CD ROMs for the educational market. As such we were the first ones to put video on a CD and I was invited to speak at Macworld in San Francisco, telling of our experience and methods. Later, I retired to open my own restaurant. Again, wanting to promote art, I used it as an art gallery to promote emerging artists.

Surprise, surprise, I was making a living using my art skills
and my temperament for inventiveness.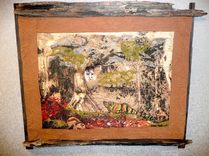 After 50 years devoted to art, I've earned the accreditation and title of "artist." Now, I'm retired – but only from the marketing of my art – I'm still an artist! The main concept to retain here is this:

No matter what or how you end up in the "art" business, you will ALWAYS be in the "selling" business and marketing of your art will always be 75% or more of that business.

So you want to be an artist?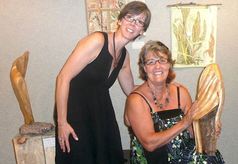 Make sure you develop your selling skills along the way and develop the flexibility to catch the opportunities that may come your way.

Today I'm still trying to answer my granddaughter's questions for myself.
How did I become an artist?
Why did I become an artist?
I will work on these answers and share them with you soon!
---

Click
here
to enter the
So You Want to Be an Artist
contest! Make artwork about something you care about and the 12 artworks with the most votes will be displayed at the National Gallery of Canada. You have to be a resident of Canada and 16 to 19 years old. Enter by October 5, 2015.