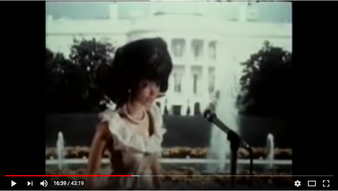 Did your family have a piano when you were growing up? Mine did.
And I remember the day my dad got it in his head that my brother, sister and I were going to be the next famous family band—like the brother-sister duo The Carpenters—that lasted about ten minutes! (Watch
Superstar: The Karen Carpenter Story
, for a rather creepy movie of her tragic death using Barbie and Ken dolls to tell the story!)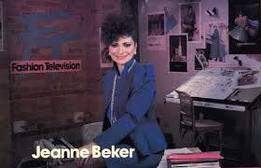 When my piano teacher used to scold me every week to cut my nails shorter because they were clicking on the keys, I did not know how to do that—without making my fingertips bleed—so I quit piano. And let go of any lingering hopes I had about becoming a famous singer! Then, in another strange development in high school—with math and science my best subjects—my right brain felt starved so I didn't go into chemistry or engineering but instead turned to my passion for sewing... and entered Fashion Design at Ryerson in Toronto!

What a disaster! I lasted 2 years in the 4 year program. We joked about being taught by unsuccessful fashion designers. Quaked at the idea of making just $12K per year, if we were lucky enough to find a junior designer job upon graduation. But the reality was, only about 5 of the 150 students had the talent, the ambition, and the focus to get anywhere in this competitive field. (Note: I don't regret the 2 years of study, I learned tonnes - about myself and about what I did and didn't want to do!)

Recently, I addressed a roomful of parents at the Halton Board's annual PIC Conference. The topic for our discussion was whether their children should "do what they love" or if we have put unreasonable expectations upon our young people today in suggesting that the money will follow if they follow their passions. When I asked the parents in the room to raise their hand if they were working in the field they first attended school for, just 3 parents raised their hands: a doctor, an architect, and a school teacher. So if my generation rarely went to school for their ultimate career, why do we expect our children to be able to pick a career or the right education at eighteen?

We also spoke about intrinsic and extrinsic motivation. We all know the feeling of intrinsic motivation. It's when we do something because we like to do it... not because someone dangled a carrot or threatened to punish us if we didn't. So what happens when you take something you are intrinsically motivated to do, sewing for example (to continue my fashion design tale), and you try to turn it into a career? A career where you are extrinsically rewarded with money to design clothing and where you have to provide "creative on demand," to quote my GD husband (that's graphic designer husband, not goddamn!)? I'll tell you, it can ruin your intrinsic motivation to do something, and as a commercial artist, I can confirm my husband does art only for pay now, not for his own enjoyment.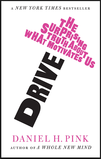 And while we're on the subject of intrinsic motivation, it coincidentally turned out one of my colleagues was reading the 2009 book by Daniel Pink entitled
Drive: The Surprising Truth About What Motivates Us.
In his book, Pink suggests, "Carrots & Sticks are so last Century.
Drive
says for 21st century work, we need to upgrade to autonomy, mastery and purpose" (note he does not mention passion!). He says autonomy is our need to be self directed, mastery is our urge to improve our skills, and purpose feeds our desire to do that which has meaning for us.
So the warning to parents is that following the popular media's advice to encourage your son or daughter to follow their passion is probably not the right answer to the career question... it might just ruin their hobby! I'm not suggesting your child needs to do something they don't like doing for a living. But we need to start expanding our possible careers and passions from beyond a narrow scope to a more general arena... like "helping people" or "problem solving" or "trouble shooting," for just a few examples.

Parents can find clues to their children's general motivations in what they enjoy doing (do they like exploring under rocks, riding a bike, reading a book, building a fort, tutoring a friend, etc.). But it's rarely a straight line from education to a career.

There was a happy ending for me after college spoiled my interest in Fashion Design. Six years later when I married, my uncle shipped me my grandmother's 20s wedding gown and I remade it into my own wedding dress. Since then, I've also enjoyed sewing countless Halloween costumes and Play costumes for my children. So I did not ruin my passion forever... just for a number of years!

And I expect my husband will not return to art for pleasure until he retires. I look forward to that day when he creates art for himself again, instead of his clients.

I hope there are things you do for yourself too, for the simple pleasure of doing them.