futures found team

Principal – Maralyn Ellis BSc (Psych), MES (Ecopsych)

For more than twenty years, I've enjoyed helping people in their businesses and careers and running my own business. My formal education is in psychology and environmental studies, but if you ask colleagues what my special ability is... it's seeing and fostering the best in people, even when they don't see it themselves! I am passionate in recognizing and honouring individual differences and in being a catalyst to finding the path that fits the person - whether that be formal education or on-the-job learning. These days, when not consulting for
Futures
Found
or my corporate clients, you can find me helping students start a business at Summer Company, attending school council meetings, rewatching Hart of Dixie, volunteering with FIRST Robotics and the University of Toronto Psychology Mentorship Program... or hiking with my dog!
...more
Winner of the Psychometrics Canada 2014 MBTI® Innovation Award.
---
Associate – Sandy Hunt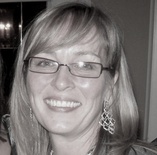 A lifelong learner, my interest in education began at an early age when I was a lifeguard and teacher. For the past twenty years, I've run my own business and had the pleasure of working within a variety of industries including priority management, wholesale and financial services. More than my work, I'm defined by what I do outside of my business. My passionate support of education and youth led to many years with School Councils within the Catholic Board and annual summer camps through my church. Currently, I am parish Treasurer with the Catholic Women's League. When I'm not busy working and volunteering, I'm a soccer mom who enjoys travel, yoga and reading on a variety of subjects to keep life interesting!
Past Treasurer of the Catholic Women's League (CWL).
---
Associate – Nancy de Guerre BA (Hons), BEd (Spec Ed)

I have nurtured my passion for education for over twenty-five years. Whether teaching in the classroom, tutoring one-on-one, or assessing educational needs in an administrative setting, I am motivated to help young people thrive. My experience has touched on a full range of ages and abilities, including special education. With a love of language, I have focussed my teaching on core French and English - particularly in the areas of writing and editing. I believe that effective communication is at the heart of building confidence and forging strong relationships. Outside of consulting for Futures Found and my own communications business,
WORDwise
, I enjoy discovering new yoga postures, writing creatively and volunteering in my community!
Member of Ontario College of Teachers (OCT), Family Mediation Association of Canada (FMAC), Editors' Association of Canada (EAC).
---
---
autism job club team

Facilitators – Maralyn, Tina, Lu, Elizabeth, Dan, Dave + Colin


---
the right fit team

Futures Found recently launched a formal pilot research project in cooperation with Autism Job Club and the Ontario Labour Market Partnerships (OLMP) program to address autism and employment and bridging the high unemployment gap in the transition from school to work.

Project Director – Maralyn Ellis BSc (Psych), MES (Ecopsych)
Read about Maralyn in her bio above.


Project Administrator – Tracey Pingle BA

My extensive work career has included jobs at Habitat for Humanity Halton, Community Living Brantford, Oakville and Burlington, Halton Waldorf School, Burlington Performing Arts Centre and City of Burlington. I have worked for an equally broad list of volunteer organizations: youth organizations, parent associations, sports groups, a sexual assault centre, environmental groups, affordable housing, single parents and refugee support. I enjoy creating relationships with people, figuring out what makes them tick and how best to work with them. I am powerfully motivated by social causes and organizations that can bring about positive social change, and strongly believe that the vast majority of people in the world are working quietly and thoughtfully for a better world. A long hike in any of the trails on the Niagara Escarpment is one of my favourite ways to unwind and I find great joy in connecting with my family.
---
Project Caseworker – Wendy Herdman CSW, NVCI, CPR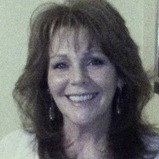 I am a humanitarian who is dedicated to making a difference in the lives of all living things. My background as the mother of a child with autism spectrum disorder gives me extra insight for The Right Fit project where we are looking at autism and employment and are determined to level the playing field for those on the spectrum. I have many years of work and volunteer experience in the Social Service field, with Community Living Halton, Community Living Burlington, Grace Haven, Bartimaeus, and Hamilton Health Services West 5th on the schizophrenic floor. In the past, I have found meaning in working with homeless teen moms and moms to be, drug addictions, working with developmentally delayed adults in a group home and being a Foster Mom. When not working, I love to spend time with my animals and my family, and working trying to keep my garden alive and looking good!


---
Project Event Coordinator/Social Media – Elizabeth Plouffe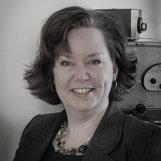 After a bendy career in travel and tourism, healthcare, instructing and not for profit, I pooled some inherent skills and shifted into communications. I went back to school for my post graduate in Corporate Communications and graduated in 2012. Why share that? I know what it's like to take steps to change your life that can be challenging and to overcome them to succeed. An entrepreneur since 2013, I now dedicate my working life to being the Chief Minion of
MCV Communications
. MCV's goal is to teach small businesses the tools they need to take control of their communications and use online tools effectively. As the proud parent of a great guy who happens to have Asperger Syndrome,
Futures
Found's
Autism Job Club
was exactly what we needed to help him overcome his employment challenges. Now it's time to help more people find out about this great Job Club! When I'm not working, I find time for volunteering, gardening, photography, reading and more!
---
This project is supported by the Ontario Ministry of Advanced Education and Skills Development and Autism Job Club.
The views expressed in this website are the views of Futures Found and do not necessarily reflect those of the Ministry.

---
career counselling and employment strategy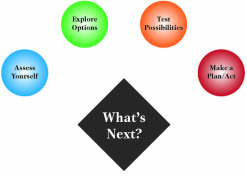 Simply put, a career counsellor and employment strategist helps individuals answer the question
"What's Next?"
Figuring out the answer to this question can be viewed as an exercise in juggling several balls... Futures Found uses a proven career/employment model to help guide you back-and-forth and through these juggling steps :
Assess Yourself - objective tools help you know yourself and see your interests and personality clearly
Explore Options - online and other resources help you find and explore possible pathways
Test Possibilities - research, interviews, volunteering or job shadowing help you evaluate options

Make a Plan/Act - an informed plan helps you reach your education or career goals
Although this process can seem daunting, Futures Found is there to break it into steps...
and to answer your questions and help guide you with each step!
---
---
educational consulting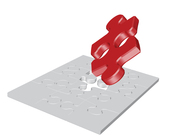 Simply put, an educational consultant helps parents and students (or organizations) with educational planning to ensure a good fit. Consulting an independent source on the multi-faceted area of your son or daughter's education is becoming increasingly popular, and sometimes even necessary, as the complexity and number of educational options increases. Futures Found brings breadth and focus to this process, helping you, as parents, to protect your child's growth and development—to make sure your child's challenges are being met and their talents are being fostered.
---
---
mbti® innovation award winner!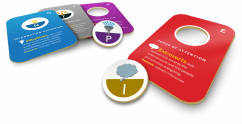 Maralyn Ellis and Futures Found are pleased to introduce our winning entry – Type Coins – a validation tool for the MBTI® instrument. The Innovation Award was presented to Maralyn last November at the Psychometrics Canada 2014 MBTI® Professional Development Conference in Toronto, Canada.
According to Maralyn, "This tool has been an invaluable visual aid in helping our student clients understand their complex personality and that, like a coin, they have 2 sides... with one side more often landing 'up!'"

---
---
in your community...

presenter at 2015 & 2016 pic conferences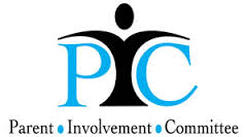 Maralyn Ellis was excited to present several workshops to parents with teenaged students at the last two Annual PIC Conferences in 2015 and 2016.

Topics enthusiastically participated in by parents were:
• Too Many Choices! Tips On Helping Your Student Make Decisions For Their Future Education or Career
• How To Raise Employment and Career Ready Kids: Start Young And Repeat… Often!
• Right This Way: Your Child's Personality and Interests Provide Sign Posts for School and Career Direction


---
co-founder of autism job club halton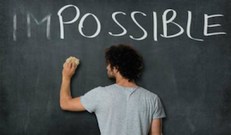 Futures Found is pleased to support the creation of a new
Autism Job Club
in Burlington, Ontario, Canada.
This Club is inspired by the book,
The Autism Job Club,
to revolutionize the job search, create a support network and establish an employment culture where a person with autism is equally evaluated with the ultimate goal of enabling people with autism to achieve their dreams for meaningful employment that honours their individual strengths and abilities and inspire employers to hire people on the spectrum as an integral part of their teams.
---
presenter to 'enterprising' co-op students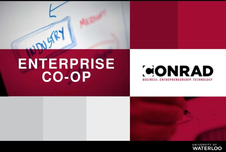 During Acceleration Week of the Enterprise Co-op program at University of Waterloo Conrad BET (Business, Entrepreneurship, Technology), Maralyn Ellis was pleased to present a workshop to more than a dozen young entrepreneurs starting their own businesses rather than accepting a traditional co-op placement at a company.

"What's Your Super Power: Entrepreneurial Intelligence" was the topic, and it sparked some lively debate among the participating ECo-op students as to the most important traits of an entrepreneur. "The Ultimatum Game" icebreaker was also a source of valuable learning... for students and presenter alike!


---
mentor of summer company students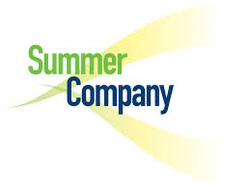 Maralyn Ellis, principal of Futures Found, was very excited to be invited to mentor students in the
Summer Company
program offered to help students gain experience with starting their own business.
Halton Region offers support to student entrepreneurs between the ages of 15 and 29 through this
Summer Company
program. Summer Company is an Ontario Government initiative for youth entrepreneurship and employment that is coordinated locally through the Halton Region Small Business Centre. Successful applicants receive hands-on business training and mentoring, and can receive up to $3,000 in funding to help start and run their own summer businesses!
---
sponsor of the 26th annual halton skills competition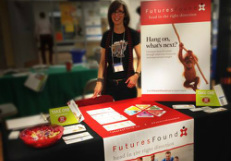 Futures Found was pleased to sponsor and attend the annual
Halton Skills Competition
, where students enrich their learning through competition in areas of technology and trades.
This year the competition was hosted by Craig Kielburger Secondary School in Milton where nearly 1,000 student competitors and 3,000 student and parent supporters were in attendance. The competition showcased student skills and knowledge in 44 technological and skilled trade areas. Nearly 100 competitors from the HDSB and HCDSB moved on to the regional Ontario Skills Competition at RIM Park in Waterloo. At the Canadian Technological Skills Competition, students from both our boards received a combined total of 8 medals !
---
women as career coaches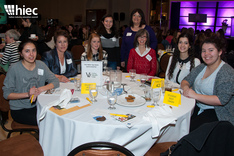 Futures Found was pleased to sponsor and attend the fabulous Women as Career Coaches (WACC) event by the
Halton Industry Education Council
on March 26th at Burlington Convention Centre.
WACC is an annual inter-generational mentorship event for high school students in Halton. Young women interact with mentors who are on a variety of interesting and exciting career paths. The evening included a delicious dinner, lively table discussions, dynamic guest speakers highlighting a variety of careers, and a wonderful keynote address. This year's keynote was by Canadian comedian and actress Jessica Holmes who shared her inspiring story and also had everyone laughing with her Céline Dion and other impressions.
---
---

Pleasure in the job puts perfection in the work.
—Aristotle